Our Locations
Our Main Office Locations
Biosensors Interventional Technologies Pte Ltd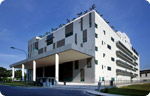 Singapore / Corporate Office
Biosensors Interventional Technologies Pte Ltd was established in 2006. At this location, there are manufacturing facilities focused on the production of drug-eluting stent products, percutaneous transluminal coronary angioplasty (PTCA) products and stent delivery systems. The office also functions as a sales and distribution centre for the Company's interventional cardiology products.
Address:
36, Jalan Tukang
Singapore 619266
Phone:
Tel: +65 6213 5777
Fax: +65 6213 5737
URL:
http://www.biosensors.com/
Biosensors Europe SA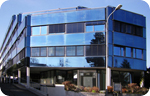 Switzerland
Biosensors Europe SA (BESA) is responsible for the sales and marketing operations in Europe, the Americas, the Middle East, India and Africa. In addition to Clinical, Regulatory and Finance Departments, BESA runs the Customer Service Department, responsible for the management of orders, relations with direct customers and distributors, and supervising the delivery of product.
Address:
Rue de Lausanne 29
1110 Morges
Switzerland
Phone:
Tel: +41 21 804 80 00
Fax: +41 21 804 80 02