Our Principle
Our focus on improving patient outcomes today while driving the development of tomorrow's next-generation medical technology is what brings our mission to life. From pioneering beginnings to a promising pipeline, at Biosensors our success is due to our focus on research and development, clinical excellence and our talented team.
Our Mission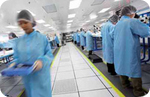 Through our high quality medical devices, we impact the lives we touch, and we are committed to continue investing in and developing pioneering medical technology, pharmacological research, and engineering new medical devices that will further benefit our patients.
This will create the greatest possible patient outcomes, and provide value to our stakeholders including physicians, shareholders and employees.
Our Philosophy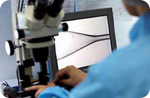 We develop innovative medical technologies by adhering to three guiding principles:
WE CHALLENGE THE STATUS QUO: Everything we do- from clinical research to the design and engineering of devices - is based on challenging existing solutions and providing better treatments for patients.
WE INVEST IN THE FUTURE: We believe that investing in research and development, clinical programs, and career development of our talented people is key to future success.
WE MAINTAIN FOCUS ON PATIENT NEEDS: Our track record of improving patient outcomes today while driving the development of tomorrow's medical technologies demonstrates our long-term commitment to addressing patients' medical needs.
Pioneering from the Start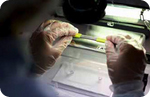 Since 1990, we have been developing and marketing critical care catheter systems and related devices used during heart surgery and intensive care treatment
Always seeking to be at the forefront of product innovation, we entered the interventional cardiology market in 2000 with our proprietary coronary stent and accompanying stent delivery system. In the same year, we further expanded our product line to include angioplasty balloons and catheters.