Recruit
Working at Biosensors Japan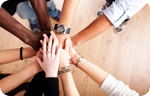 Our success largely stems from having a talented team with the drive to succeed and desire to make a significant difference to patients' lives. We are always on the lookout for motivated and highly skilled individuals who are up for a challenge and enjoy working in an innovative and dynamic international environment.
What we can offer you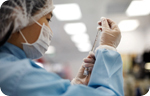 Whether you are an experienced professional or a young graduate, Biosensors Japan will build on your past experiences and offer you a dynamic and innovative working environment with challenging opportunities.
Available Positions
We have a broad variety of positions available spread across a range of activities such as Clinical, Sales, Marketing, Regulatory, Customer Service, Finance, etc. So whether you specialise or possess a certain passion we could have the perfect opportunity for you. We believe that our people hold the key to our continued success and we support their continued progression to help them prosper. Most importantly though, all our employees have the satisfaction of knowing that, at the end of every working day they will have helped to save lives.